PRODUCT INFORMATION
feed chart
Reviews & Questions
PRODUCT INFORMATION
Plant Magic Platinum is a highly concentrated PK booster. This effective supplement is a bloom stimulant that works on the principle of providing elevated levels of potassium and phosphorus to your plants during the flowering process. This additive offers the chance to dramatically increase yields as well as improvements to taste, aroma and terpene profile of your end crop.
How it works
Plant Magic Platinum contains the two most important macronutrients for the flowering stage of your plant's life; phosphorus and potassium. This mix is enriched with bio-stimulants, sulphur and nitrogen. Together, this blend of ingredients is renowned for being one of the most complete boosters on today's market. It will give your plants everything they need during the demanding time of late flowering.
The science behind Plant Magic Platinum begins with something called 'Cation Exchange Capacity.' A cation is an electrically charged atom aka an 'ion,' therefore it creates a positive charge. CEC is used to measure how fertile the soil is by acting as an indicator of the media's ability to store key nutrients. The better the exchange of cations, the more available nutrients are to the plant.
Plant Magic Platinum is enriched with amino acids that form proteins to nurture the cells in your plant's structure. Sulphur is another key attribute to Plant Magic Platinum; sulphur is a secondary macronutrient that forms a vital component of many amino acids and this works to accelerate photosynthesis. Amino Acids are the building blocks of life. A number of studies show that sulphur contributes to oil production in a number of seeds and beans as well as other genera of plants. Just like phosphorus, sulphur also assists in the absorption of nutrients.
How to use Plant Magic Platinum
Plant Magic Platinum is suitable for all growing systems and media. It is available in 100ml, 300ml, 600ml and 1.2L bottles. We advise the use of Magne-Cal + alongside Platinum PK 9-18.
For Hydro/Coco and soil the Plant Magic Feed Chart recommends the use of Plant Magic Platinum from week 4-8 of flowering at a rate of 0.25-0.5ml/L.
It works harmoniously alongside Plant Magic Hydro-Silicon, Enzyme, Evolution 2.0 to complete the exceptional hydroponic nutrient & additives range from Plant Magic. For help with these products and how to use them, including ingredients and reviews please call us or check out website.
Reviews & Questions
Customer Reviews
Write a Review
Ask a Question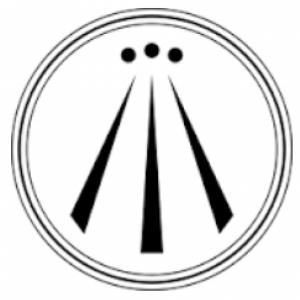 I
04/10/2021
InThorughTheOutDoor

United Kingdom
Potent flower booster
I used this together with Plant Magic's Magna-Cal+ and GHE organic flowering food and this is by far the best flower bud booster I have used. It's super potent so sticking to the reecommended dosage is key (even starting with a slightly lower dose to see how the plants initially respond).
Hi there, We really love this PK as it contains a little more sulphur than others, aiding in increased terpenoid production! Thank you for your response. Kind Regards,